Getting To Know Michael Running Bear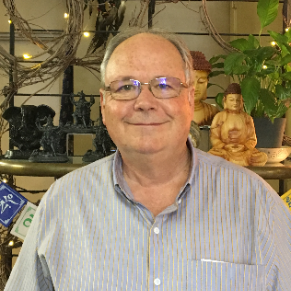 Natal Chart
Michael was born in Houston, TX on 26 August 1952, at 11:53 am.
His major placements are Sun in Virgo, Scorpio Rising, and Moon in Scorpio.
In Chinese Astrology, he's a Water Dragon.
His numerological life path number is 6.
Spiritual Names
Running Bear = Keeper of the Sacred Dream on Earth
Rab Jam Trin Lay = Limitless Activities
Dharmendra = Lord of Dharma
My soul is a tumbleweed,
and time is its wind.